Upcoming Events
B2B Networking
February 16 - 11:30 - 1PM Pilot Pete's, Schaumburg Airport
RSVP to Tom Gosche - tom@tomgosche.com
LinkedIn for Job Seekers
February 24  9AM-12:30PM Harper College Professional Center
Call 847-925-6716 to register 
SBAC Fox Valley Chapter
February 11, 8-9AM Sweet Berry Cafe, S. Elgin, Register here
January 28, Noon Jimmy's Charhouse, Rt. 90 and Randall Rd. Register here
Fox Valley Internet Marketing Summit
Register now to save!
February 20, 2015 8:30AM-2:30 M. Find out more and register here.
Are Teenagers Your Audience?
Do you try to market to teenagers through social media? What platforms are you using? Are you sure the message is reaching them? Take a look at this article to get a teenagers perspective on how they use social media. You may need to switch your tactics! Read more.

Build Your Network
How many connections do you have in your professional network? Are they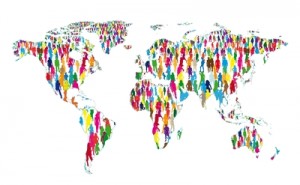 connected to your socially or have you met each and every person?
Do you keep your network tight - meaning just your clients? Or do you broaden your reach. This article talks a bit about how you can expand your network. My mantra is - It's not about who you know, but who they know!

LinkedIn Refresher for Business
Tune up your LinkedIn profile and find out how to do more than just collect connections. Bring your laptop to work on your profile during the session. By the end of the session, we will help you figure out how to warm up those cold calls.

January 29, 2015 Continental breakfast will be provided. $30 registration fee. Class is limited to 20 people. Class will be held at the Northern Kane County Chamber Office, 20 S. Grove, Carpentersville, IL 60110 8-11AM. Bring your Laptop!!!

Register for the workshop http://time2mrkt.com/payment-center/ 
Select 1-29-2015 LinkedIn workshop and enter your name.





Follow us!

      Forward to a Friend
 Sign-Up for your own copy!
 Read more archived articles.